SimplyCam V3. Documentation
SimplyCam V3
Vectorization
Settings
Mill Toolpaths
Laser, Plasma, Waterjet Toolpaths
Lathe Toolpaths
Laser Engraving Toolpath
This option, performs the machining Laser Engraving on raster image.
Dialoghi della lavorazione Incisione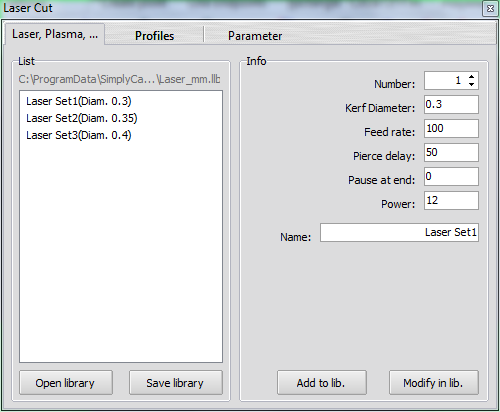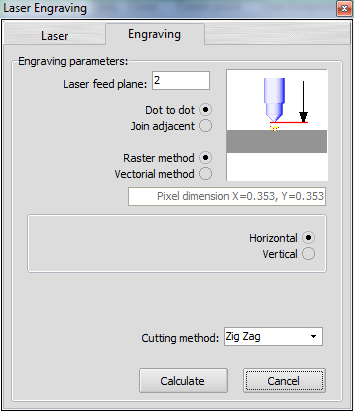 Dialog 1 - Laser Settings
This dialog sets the technological parameters of the Laser. These parameters directly affect the G-code generated by the postprocessor.
More information ....
Dialog 2 - Engraving Parameters
Questo dialogo contiene i parametri specifici per la lavorazione Laser Incisione.
More information ....
Examples of machining Engraving